Center of Excellence in Emerging Materials

The trust areas of centre are Coal derived graphene; Bio X and Composites. 12 large sponsored projects have been submitted to various funding bodies. 13 JRFs and 1 PDF are working on these projects.
Center of Excellence – Food Security
Since 2019, 4 projects are under progress. A webinar has been organized for all new project applicants by Prof. Yosi Shacham on 24th September 2020.
UV-C multi purpose sanitiser

Advancing with new technological innovations for fighting the Covid-19 threat!

Designed by Dr. P Kalyan Chakravarthy K and Dr. Ravinder Duvedi, the UV-C multi-purpose sanitiser is fabricated for mechanical assembly under the guidance of Mr. Manoj Kumar and electronics assembly by Mr. Amanpreet Singh (Technician, ECED).

Indeed an effective and economical UV light disinfectant solution against harmful viruses.
Seven days of stupendous fun, learning and interactions!

PROEM Week 2020 Frosh event concluded with learning enriched day 4, 5, 6 and 7 marked by online technical workshops, faculty and guest lectures, frosh-student exchanges, wall of frosh, etc.
Thapar School of Liberal Arts & Sciences, value holistic education over training students in a narrow set of skills. Have a look at our new school.
Two teams from TIET bagged first prize at the Smart India Hackathon 2020

Two teams from Thapar Institute bagged the First prize (cash prize of Rs 1 Lac each) at the Smart India Hackathon 2020 - a nationwide initiative to showcase the latest product innovations for societal problem-solving.

Outshining competitive teams from IITs, NITs, etc. in the software edition, our tech-geniuses made TIET proud.

Kudos to the winning teams & Mr. Harpreet Singh (Assistant Professor, CSED) for mentoring the students!

Civil Engineering Students shine bright in the Engineering Service Examination

Hard work pays off, and when it does, champions emerge!

Thapar Institute of Engineering and Technology is proud of its star performers for securing high ranks in the IES 2020 selections. Kudos to all students of the Department of Civil Engineering for their untiring efforts!
Jatin Kapoor performed at Siri Fort

A toast to our multi-talented students who've excelled beyond academics!

Jatin Kapoor, a third year engineering student at TIET got an opportunity to take the centre stage at Siri Fort Delhi, a national level theatre with the guidance of the renowned Mr Manpal Tiwari.

Thapar Institute Students bagged third prize at the "American Express CodeStreet'20."

TI team outshined 450+ teams from IITs, NITs, etc. at the American Express Code Street'20 - a national level two-day flagship technology campus event of American Express.

Showcasing a tech-driven solution for credit card frauds including an android app, machine learning model and back-end solution for 'Real Time Payments'.
Netra Hirani, Computer Science Engineering student in collaboration with Dr. Mila Mitra writes an article on CODING for HindustanTimes.

Thaparians surely have a knack for making a mark at national platforms!

TIET student (Computer Engineering-12) Netra Hirani's article on 'Coding' in collaboration with Dr. Mila Mitra (Academic Head - STEM & Space) secured a place in the 21st August'20 issue of the @HindustanTimes e-version.

Ritwik Mehta, Electrical Engineering, Third Year Student Delivers Digital Marketing Workshop

Ritwik Mehta, a third year student of Electrical Engineering at TIET organized an in-house Digital Marketing Workshop. He was awarded certificate of appreciation by Tare Zameen Foundation, New Delhi.
Bizz-Venture is a social initiative that is working towards the upliftment of the entrepreneurship culture in the tier-2 & 3 Indian cities and helping India's long term plan of becoming self-sustainable.
Now it's about 7 months that education has been completely shifted to online mode, in this very time TI students tried their level best to make people aware about how they can nurture their startups well. And for the same they conducted an event "IDEATHON" on national level where people participated in teams and presented their ideas in front of our panelists. The ones with best of ideas got a chance to present it in front of investors.
The team also collaborated with many student organisations of different colleges. In this way, they helped around 350+ students and startup enthusiasts to connect with industry experts and with potential investors. The team reached out to some of our alumni, who could mentor the participants as how they had to present their ideas with proper BMC (Business Model Canvas).
In all this Mr. Sanjay Gupta helped by being the strategic advisor for their initiative and with all his experience and guidance.
Team members:
Animesh Bisen (MEE 3rd Year) | Piyush Sethi (COE 3rd Year) | Sagar Singh (ECE 2nd Year) | Nishant Gupta (ENC 2nd Year) and Shourya Gupta (ECE 2nd Year).
Hult Prize TIET called out for young aspiring Entrepreneurs who were willing to nourish this planet with their impactful innovations.
The Hult prize which is conducted every year with a whooping prize of $1 million gave all the Thaparians an opportunity to compete against each other and get a direct entry in the prestigious competition! Is not just about the prize but the impact that you can create in this Universe.
Dhruv Taneja was selected as a Campus Director for TIET 2020/2021 Hult Prize on Campus Program.
Literary Society represented Thapar Institute at the Red Bricks National Debate
A team of students from Literary Society represented Thapar Institute at the Red Bricks National Debate, conducted by Indian Institute of Management - Ahmedabad on 24th October 2020, and have secured a position in the Top-8, defeating over 1400 teams from Pan-India. The team members a Jatin Gupta , Divman Kaur Gill and Suryansh Tiwari.
TIET students designed "An AI based chatbot service with analytic ware

Our budding tech enthusiasts Paras Maidan, Yashwant and Sanya Nanda successfully created an AI based Chatbot under the aegis of AnalyticWare. We feel extremely proud in deploying the same software on our official website www.thapar.edu. Go check out!

TIET students bagged the first prize HACKSAGON 2020 organized by IITM Gwalior

Thaparians surely have a knack for technological innovations that amaze the world! Team Anuman aced the final round at Hacksagon 2020 - a nationwide hackathon organised by IITM Gwalior to solve challenges through product innovation and problem-solving. Outshining 95 teams from IITs, NITs and other colleges across India, they bagged the first prize of Rs 60,000.
Prof. Rajeev Mehta hosted a Technical Paper Meeting

TI faculty, Dr. Rajeev Mehta (Department of Chemical Engineering) presented a special lecture on 'plastic waste and its management' on Wednesday, 4th November at the Institute of Chemical Technology, Mumbai (Jalna campus).

Prof. Ravi Kiran as Key speaker at National Webinar organized by Dept of Economics, Gulaathi

True leaders don't create followers, they create more leaders.' TI is proud of Dr. Ravi Kiran (Head - School of Humanities and Social Sciences) for successfully addressing the panel as a 'key speaker' for the National Webinar organised by the Department of Economics, Devanagari (PG) College, Gulaothi in association with the Indian Economic Association. Heartfelt gratitude for her notable participation as a TI representative!
Prof. Tejo Prakash pubished an article "Selenium and other elements in wheat and wheat bread from a seleniferous area

TI faculty, Dr. N. Tejo Prakash, TI and his P.G. Demidov University colleagues in collaboration with doctors of RUDN University (Russia) under the guidance of Margarita Skalnaya (MD & Professor, Medical elementology department, RUDN University) successfully published a research on the levels of Se and other microelements in wheat in the Se-rich Punjab region of India. Landmark research for highlighting bread & wheat as reliable items for selenium deficiency. This aspect is now widely discussed in the nutrition fraternity. Kudos for his dedicated efforts!

Prof. Ravi Kiran delivered an Expert lecture under TQEIP III from NIT Jalandhar on "Role of Copyrights in Academic Environment"

TI faculty, Dr. Ravi Kiran, School of Humanities and Social Sciences, successfully delivered an expert lecture as a part of the Short Term Course (STC) on 'Intellectual Property Rights' with NIT Jalandhar. TI is proud of her exceptional expertise.
Prof. Tejo Prakash to be the observer and instructor for an online accredited course on Global Food, Energy and Water Nexus- towards a sustainable future

TI faculty, Dr. N.Tejo Prakash (Professor - School of Energy and Environment) to act as an observer and Instructor with faculty from top global universities including Cornell University (New York, USA), Tata Institute of Social Sciences (Mumbai, India) and China Agricultural University (Beijing, China). He will be a significant part of the online accredited course on "Global Food, Energy and Water Nexus - towards a sustainable future" being taught across continents. TI wishes him all the best!

Prof. Susheel Mittal, SCBC featured in Punjab Times & Amritsar Savera for an insightful webinar on 'Particulate pollution and Human Health: An effect of Crop Residue Burning on children's health

Delighted to be featured in Punjab Times & Amritsar Savera! Dr. Susheel Mittal, Senior Professor, School of Chemistry and Biochemistry, TIET successfully led a webinar on 'Particulate Pollution and Human Health: Effect of Crop Residue Burning' on children's health in Punjab at DAV Amritsar in collaboration with P.S.R Star College Scheme, Government of India.
Prof. Susheel Mittal delivered an online lecture for FDP

Dr. Susheel Mittal - Senior Professor at the School of Chemistry & Biochemistry delivered an online lecture for the TEQUIP-3 sponsored Faculty Development Programme organised by J C Bose YMCA, Faridabad. Brilliantly leveraging technology, TI faculty is committed to shape young minds in their professional and academic pursuits.

Prof. Alpana Agarwal delivered an expert talk on "Power Challenges in Mixed Signal Circuits"

'Inspiring hope, igniting imagination and instilling love for learning.' That's what TI faculty does, wherever they go! Dr. Alpana Agarwal successfully delivered an expert talk during the short term course on "Low Power VLSI Design for Communication Systems and Networks (LVCSN'20) organised by Dr. B R Ambedkar National Institute of Technology (Jalandhar). Kudos to her noteworthy achievements!
Prof. Manmohan Chhibber delivered lecture at Kurukshetra University

Dr. Manmohan Chhibber, SCBC & Thapar Trinity Academic Fellow (TTAF) at TIET interacted live with the chemistry fraternity from all over India in a faculty development program organized by the Department of Chemistry, Kurukshetra University, Kurukshetra. As a resource person, he led two sessions on teaching pedagogy on 5th and 10th October with the themes "Student Centric Learning in Chemistry Teaching – The New Pedagogy" and "Conducting Labs in an online environment - A Discussion Workshop." The first session apprised the participants of the recent teaching and learning methodologies to actively engage the students in face-to-face and online classes while the second session comprised of the tools, techniques and resources to conduct labs in an online environment that included a demonstration on virtual experiment

Prof. Moushumi Ghosh selected under ANKURAN programme

TI faculty Dr. Moushumi Ghosh (Professor at the Department of Biotechnology, Coordinator - TIET-TAU Center of Excellence for Food Security) got selected for her product idea 'Biosensor platforms and affordable processing technologies for mitigation of post harvest losses of fruits (Guava)' in the ANKURAN Programme under COHORT-3 RKVY-RAFTAAR Scheme. IIT BHU to sponsor a grant for 'Startup Inphitek (Indian post harvest innovative technologies) to be led by her. We wish her all the best for her future endeavours!
Prof. Alpana Agarwal as chief guest for an expert talk on "VLSI Design Perspectives and Digital/Analog Design Flow"

Dr. Alpana Agarwal, HOD, Electronics and Communication, Thapar Institute, was the Chief Guest at the TEQIP-III sponsored workshop on 'VLSI Design & Embedded Systems' hosted by 'Rajasthan Technical University (RTU), Kota' and Swami Keshvanand Institute of Technology, Management & Gramothan (SKIT), Jaipur. Dr. Agarwal talked about "VLSI Design Perspectives and Digital/Analog Design Flow". Thapar Institute is proud of her focussed efforts in bringing academic and industry perspectives on the same platform.

Dr. Harish Garg gets recognised as the 'author' of one of the top-cited paper by India- based

Dr. Harish Garg got recognised as the 'author' of one of the top-cited papers published in the journal "Applied Mathematics and Computation, Elsevier" in the period of 2015-2019. Congratulations for his remarkable achievement!
TIET team with two faculty members and two scholars outshined at BRICS Youth Energy Outlook 2020

TI's team (with 2 faculty members and 2 PhD scholars) outshined 44 BRICS leading universities, 180 young scientists and researchers at the BRICS Youth Energy Outlook 2020. Also, won the title of Laureates – the best developers of the main youth project in the field of energy in BRICS.

Workshop by Dr. Parag Nijhawan

A free workshop on 'Fuel Cell Technology for Sustainable Development' by Dr. Parag Nijhawan was organised.
Dr. Tanuj Chopra delivered an Invited Talk

TI faculty Dr. Tanuj Chopra successfully delivered an invited talk for the AICTE sponsored one week online training programme on 'Advanced technologies in transportation engineering and town planning'. The session was organised by the Department of Civil Engineering, Coimbatore Institute of Technology. Kudos to him for his remarkable efforts!
Mr. Amuleek Singh Bijral

TI Alumnus shines out as globally-renowned entrepreneur! As the proud career coach of Mr. Amuleek Singh Bijral - India's most sought-after startup founder, Thapar Institute wishes him all the best to achieve newer, bigger milestones.

Mr. Pranav Gupta

TI alumnus Mr. Pranav Gupta is now serving as the Founder Chairman & Managing Director at Parabolic Drugs Ltd (Chandigarh) - Manufacturer and Exporter of Active Pharmaceutical Ingredients (APIs). He also makes significant contributions towards the Indian education sector as the Founder/Trustee at Ashoka University, Plaksha University & Jamboree Education.
Mr. Gursimar Singh

Proud moment for Civil Engineering Department, Thapar Institute! Gursimar Singh (BE, Civil, 2013 batch) successfully cleared the UPSC examination. Exemplary feat!
MoU with University of Toledo
TIET and UToledo signed an agreement to engage in activities that include: the transfer of Participants from TIET to UToledo for degree completion programs; development of joint degree programs (e.g., 2+2, 2+1, 2+2+1, and/or 2+1+1). Upon successful completion of all required coursework, the student will receive a UToledo degree award.
CAPSL Advance Program

12 Thapar-Trinity Academic Fellows appointed from Sept 1, 2020. They are developing modules for faculty proposed to be offered from December 1, 2020. The proposed themes for Advanced Development Programs are Design and Development of E Content; Effective Online Assessment; Active Delivery & Student Engagement and Projects, Labs and Experiential Learning in Online Environment.
Preparation and Delivery of E Content and online Assessment
A series of CoPs on Preparation and Delivery of E Content and online Assessment were conducted from 14-17th September 2020 for CAPSL batches of 2016-2019 to share knowledge and effective practices related to e-learning and assessment, identify problems and seek solutions to problems shared by community members, provide opportunities to explore and innovate in the area of e-learning. Faculty shared effective teaching practices, successful student support practices, and technology-integration strategies across departmental silos for enhancing learning effectiveness. They also suggested that learning environment is enhanced by improving university processes for online students. All participants shared the initial difficulties and challenges regarding searching for content and its preparation. It was interesting to find that many academics used and explored alternative software and platforms to make e-content compatible with the requirements. The tools used were ADOBE, Active presenter, Microsoft PowerPoint, Zoom, One note, WACOM writing Pads, NCH Screen Recorder, iMovie, Snagit, Recoil, Keynote, etc. Faculty discussed challenges of designing courses with complicated images, typical diagrams and equations. Faculty also discussed the challenges and solutions for conducting labs, specially the working / wet labs. Faculty used pre-recorded lab demonstrations followed by live demonstrations during actual lab sessions. The need of guidelines regarding the good practices for making the e-content was also emphasized. For delivery co-teaching/using TAs as cohosts helps the smooth running and maintaining discipline of the large sized classes (>100 students). Some faculty used a mixture of google classroom and zoom to effectively deliver the content. Periodic doubt sessions help to keep the students motivated and engaged as also Flipped Class. For assessment many faculty members suggested use of online platforms like Hacker rank, Google forms, Code Chef etc. An overwhelming number of participants were of the opinion that assessments should be flexible and not subject to a fixed, rigid structure as in the current situation. Some faculty members also used the Breakout room feature of Zoom for tutorials assessments. This allows you to split your Zoom meeting in up to 50 separate sessions. The meeting host can choose to split the participants of the meeting into these separate sessions automatically or manually, or they can allow participants to select and enter breakout sessions as they please. The host can switch between sessions at any time. Subjective Exams do not seem very feasible, since they lead to copying. Most members recommended the use of objective type assessments, particularly MCQs rather than descriptive examinations. Faculty appreciated the LMS platform, its easy access and user-friendly interface. Most of the faculty members were happy to use it for assignment submission, assessment and, various other communications with students. They highlighted several advantages of saving data on a real-time basis rather than after completing the assignment apart from having question banks and making assignments and quizzes in a more diverse way to segregate the grades of the students. Faculty emphasized the need of training for: e content design and creation, effective student engagement and interaction in online classes, design of effective online assessments, lab design and delivery. They also asserted the need of uniform guidelines including copy right issues to make good e-content. Faculty agreed that blended learning will be good aspect taking into consideration the present as well as future situation.
The fifth batch of New Direction Program began from October 2020 onwards and will conclude in March 2021. 41 faculty members are participating in this program. This program is being offered by Thapar Teaching Academic Fellows (TTAFs) who have been trained at Trinity College Dublin. Various core modules, Fellow Optional modules and CAPSL optional modules will be delivered to this cohort. During these sessions, the participants will learn through Think, Pair and Share. Some of the modules like Student Centric Learning, Curriculum, Assessment, and Reflection etc. are being offered. The quarterly Community of Practice (CoP) sessions were conducted for the faculty members who have completed the basic modules of the New Direction Program (NDP). During this ongoing pandemic, developing e-content and delivering lecture through online was only mechanism of teaching and learning. Keeping in view of these methodologies, the focus of the CoP sessions were
(a) E-Content preparation and quality
(b) Assessment in online environment.
Around 250 faculty members participated in these sessions during 14-17 September, 2020. Also, the advanced modules on these topics will commence in the month of November, 2020.
TIET Mentorship Programme Launch

Thapar Institute launched the pioneering Mentorship Programme on 15th and 16th August 2020 for strengthening alumni-student networks (through online mentorship).

Dr. Padmakumar Nair with three TI star alumni including Dr. Maninder Singh highlighted the programme details and addressed questions on mentorship schedule, career prospects, etc. for mentors-mentees.
World Mental Health Day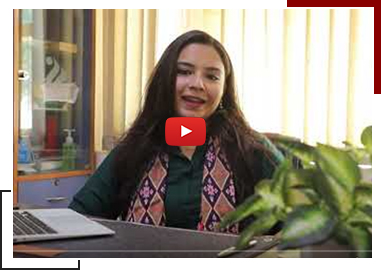 This quagmire that has the whole world turned upside-down, it's all topsy-turvy. The continuous grapple with this foe that is not seen approaching, not knowing when it will attack, who will it attack? And, what is our defence plan when it does? They say that, 'The greatest offence is the best defence', but how to offend an enemy that cannot be seen or descried? Every step you take out of your home and every sigh of relief when you finally reach the warmth of your home, pushes you, to the extent that you no longer can discern the difference between a life that is normal and this 'new-normal'. It is also a time in which we can capitalise on the resilience displayed by individuals and communities who relaunched, regenerated, and rediscovered themselves and their communities to be responsive during a time of crisis. For this very purpose, TIET, has provided you with your quintessential companion during this journey, the Thapar Institute Counselling Cell (TICC). On this World Mental Health Day (October 10, 2020) we at TICC invite you to join our call to action in highlighting the need for greater investment in mental health particularly during this global health emergency and thereafter. World Mental Health Day isn't simply a one-day event. We need to start now and continue our call to ensure that no-one is left behind. Whether you have struggled with your own mental health, know someone who has been affected, or if you simply believe that investing in mental health is the right thing to do, move for mental health, and help make mental health care and support accessible for everyone. With these parting words, we now present advice from our college's finest, Hon'ble Director Prof. Prakash Gopalan, respected Dean of Student Affairs, Dr. Inderveer Chana, and Dr. Sonam Dullat (Professional Student Counsellor, Thapar Institute Counselling Cell) and Ms. Garima Garg (Assistant Student Counsellor, Thapar Institute Counselling Cell).
TICC Counsellor delivered an Expert Talk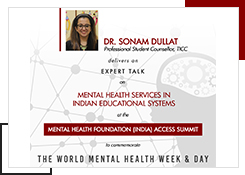 Dr. Sonam Dullat, Professional Student Counsellor (Thapar Institute Counselling Cell) gave an Expert Talk on Mental Health Services in Indian Educational Systems organized by Mental Health Foundation (India) ACCESS SUMMIT to commemorate The World Mental Health Week and Day from 4th October 2020 to 11th October 2020, in association with All India Institute of Medical Sciences, Delhi.
Gist of what talk was all about: Every student has different needs, but some, as marginalized identities in caste, religion, gender, and sexuality, face the larger brunt of it. As the uproar strengthens against online examination in schools and universities across the country in recent times, we believe it is time that we ignite active conversations to provide more empathetic, constructive, and methodical help to so many students with different needs, skills, passions, and capabilities required to realize their dreams through an education system that does not disregard individual limitations and experiences. To bring out the need for strong mental health infrastructure.
Establishing a strong foundation of 'mental health infrastructure' is crucial, more so amid the challenging scenario moving towards digitalisation.
Faculty Internships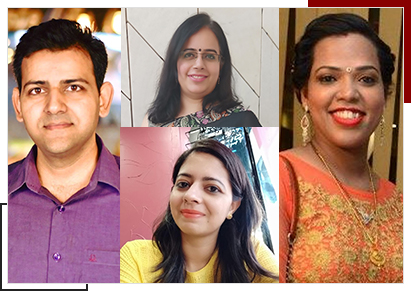 Under the "Faculty Internship" programme of Industry Engagement Office, 4 (four) faculty members Dr. Vikas Sharma, Dr. Isha Dhiman, Dr. Kavita and Dr. Mamta Gulati from the School of Mathematics underwent a 1-month long intensive specialized programme – "Certificate program in Global Financial Markets" organized by Futures First (part of the Mauritius-based Hertshten Group). We are delighted to share that the company had an excellent feedback that the participants not only met the expectations but exceeded them! In many instances they were better that other rofessionals who were part of the course, especially their keenness to question and learn and their participation during the practical sessions. The Industry Engagement office extends hearty congratulations to all the successful participants. Here's showcasing their achievements.
Industry Engagement Team organized a webinar on Connecting the Dots student life to Professional Life

Effective learning comes from leaders with life experiences & stories to tell, not just things to show.

Dr. An insightful webinar by the renowned digital professional - Mr. Ashish Mathew Cherian, who believes in grooming and growing more leaders was organised by Industry Engagement Team, TIET.
Team CILP completed Business Analytics with Excel course from Simplilearn

Concerted efforts towards self-learning and skill enhancement go a long way! Conscious upskilling facilitates continuous learning through training programs and development opportunities that expand the employee's abilities and minimizes skill gaps. On these lines, three team members from Team CILP - Davinder Pal Singh, Manika Attri & Shubham Chandrakar completed the course on "Business Analytics with Excel" from Simplilearn and received certificates post completing a project each. Congratulations on their remarkable achievement!
Centre for Training & Development (CTD) rolled out the introductory edition of its bi-monthly e-magazine, 'COACH'. The magazine is an impetus to the Centre's endeavour to craft, design, implement and organize learning modules which are aimed at skill enhancement, specific emphasis being on softer skills - the ones concerning attitude, behavior and communication! Click here to read more
Project Fateh: A collaboration of Team Fateh, TIET and ASCO

Launched in April 2020, Project Fateh initiated by Team Fateh in collaboration with TI Alumni (2013 batch) Mr Sukhjot Singh - AutoSuspension Parts (Ludhiana) envisions to support the frontline workers in the COVID-19 fight.

A crowdfunding campaign was undertaken to collect significant donations for supplying PPE (and many more) to City Hospital (Sultanpur Lodhi, Punjab). The donations were made in the presence of Dr Anil Manchanda (SMO), Dr Ravinder Shubh, Dr Swati, and Dr Amrinder Singh from Civil Hospital. Kudos to their commendable efforts!
2020 International Workshop on Artificial Intelligence and Deep Learning Methods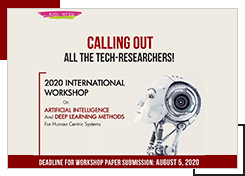 Prof. Aruna Seneviratne from the Dept of Electrical Engg, UNSW, Sydney, and Dr. Vinay Kumar and Dr. Rahul Upadhyay from the Dept of Electronics & Comm Engg,TIET, Patiala organized a workshop on 'AI and Deep Learning Methods for Human Centric Systems' in Moscow at the 10th International Congress on Ultra Modern Telecommunications and Control Systems. The workshop aimed to bring together academics and industrial practitioners to discuss the latest innovations and applications of AI.
ISTE Thapar in collaboration with Scaler Edge organised a workshop on APP DEVELOPMENT

ISTE Thapar in collaboration with Scaler Edge organized a workshop on APP DEVELOPMENT. It was indeed a great chance to 'innovate and initiate' app development for Android and iOS using React Native - an open-source mobile application framework.Technical insights/know-how from seasoned industry speakers was the highlight.

AIChe organised Noor-e-Azadi

AIChE - TIET Student Chapter presented Noor-e-Azadi - an exciting platform to showcase student's Independence Day 2020 articles, digital posters, sketches, quotes and poems.
ISTE Thapar in collaboration with Scaler Edge organised a Web Development workshop

An insightful 5-day workshop was organised on website development by the ace web developer Mr. Sunny Gupta and renowned co-founder of Scaler Edge - Mr. Abhimanyu Saxena.

Thapar MUN Society organised SAMVAAD on Changing Dynamics of the World with an Emphasis on the Realm of International Diplomacy and its impact on India

An insightful webinar was organised on the changing world dynamics in the realm of international diplomacy and its impact on India by one of the most accomplished journalists in India - Dr. Akhilesh Suman. He's also the recipient of the Chevening Scholarship from Westminster University London and one of the founding members of Rajya Sabha TV.
TEDxTIET organised a DESIGN WORSHOP on Exploring the Intricacies of Illustration

After the tremendous success of the first two XpertUs workshops, TEDxTIET invited all to an exclusive skill-building design workshop. Certificates were provided to all attendees.

Nava Nalanda Central Library, TIET in association with Taylor and Francis Group organised a VIRTUAL EDITORIAL WORKSHOP

Nava Nalanda Central Library organised an insightful webinar by Dr. Gagandeep Singh, a national award-winning publisher in Engineering and Environmental Sciences for CRC Press, Taylor & Francis Group (India).
AIChe Student Chapter in association with WiseUp Communications organised a webinar on "Getting yourself Published"

Getting published tops the list of every academician, student & researcher! An insightful webinar was organised by AIChe Student Chapter in association with WiseUp Communications. Ms. Neha Agrawal - Founder at WiseUpCommunications was the speaker of the webinar.
It helped attendees learn 'basic to pro-level' research article writing:
- Why scientific writing is important
- Overview of research article
- How to write an abstract
- What is plagiarism and how to avoid it

A Workshop on DATA STRUCTURES IN REAL LIFE

LEAD Society, TI presented a free workshop on "Data Structures in Real Life" in association with Coding Blocks on YouTube. The workshop was mentored by Mr Aarnav Jindal. E-certificates were provided by Coding Blocks to all the participants attending the complete workshop.
LEAD Society, TIET in association with Coding Blocks organised a free workshop on "Machine Learning- Lyrics Generation"

LEAD Society, TI in association with Coding Blocks organised a free workshop on 'Machine Learning - Lyrics Generation'. It was an exciting opportunity to gain the latest industry knowledge from the very talented Mohit Uniyal, Mentor at Tensorflow, Google Code-In.

Microsoft Student Chapter in collaboration with IntelleWings organised "The War of Data Champions THAPARWINGS 2020"

A Three Weeks Data Science Hackathon on the theme Natural Language Processing/ Text Processing Mining was organized by Microsoft Student Chapter, TI in collaboration with IntelleWings.
MINI SYMPOSIUM- Recent Advances in the Analysis and Development of Numerical Methods For Nonlinear Problems

Mini symposium for the conference ADENA'2020 brought together theoreticians, practitioners and researchers of nonlinear models.

The event was full of quality research presentations on advances made in numerical methods of nonlinear models.

Department of Electronics and Communication Engineering in sponsorship with ATAL Academy organizes an ONLINE FACULTY DEVELOPMENT PROGRAMME

Department of Electronics and Communication Engineering organised a 5-day course on Microwave Antennas and Components in sponsorship with the AICTE Training and Learning (ATAL) Academy. It was open for all faculty members, research & PG scholars.
ECHOES CLUB launched ECHOES MAGAZINE EDITION ONE

A remarkable compilation of all college updates, news and achievements!

Team Echoes proudly presented the first edition of the Echoes Magazine - "Bienvenidos Freshers", enveloping all the college experiences and memories. A tribute to the start of a new freshman year & farewell to the senior year by The Student's Panorama of TI! It's time to flip the cover! Happy Reading: http://tiny.cc/Echoes_Edition1

ECON club presented a webinar by Mr Nick Gomez

Econ Club, TI presented an interesting webinar on Cryptocurrencies and Foreign Exchange by Mr. Nick Gomez, a renowned entrepreneur, speaker, investor and crypto master trader.
EDC organised ORIENTATION with E-TALK

An insightful orientation, the e-way! Organised by the Entrepreneurship Development Cell, TI for educating young minds about work culture at EDC, glimpse of past events and upcoming recruitment process. Mr. Krishna Gopal shared his experiences & tips on startups, industry challenges, revolutionary technologies and job prospects for engineers in the post-COVID scenario.

AIESEC Patiala organised virtual Youth Speak Forum 2020

With the aim to engage young leaders and inspire action, AIESEC in Patiala organised the first-ever virtual Youth Speak Forum 2020 powered by Coca-Cola. The whole event revolved around the theme EDGE, which stands for Explore, Dare, Grow and Empower.
IETE students' forum presented ARITHMANIA

IETE students' forum presented ARITHMANIA to unlock students' full potential with CHALLENGING yet FUN PROBLEMS. The event was fun yet insightful.

Thapar Mathematical Society invited an experiential talk by Dr. Atul Abhay Dixit

Thapar Mathematical Society organised an insightful series of expert talks on Partial Differential Equations on 29th and 30th March.
Nava Nalanda Central Library conducted publishing workshop – UNIDAY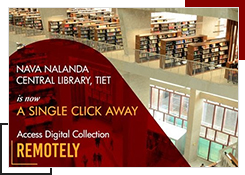 Nava Nalanda Central Library, TIET in association with Wiley India conducted publishing workshop – 'UNIDAY: VIRTUAL PUBLISHING WORKSHOP FOR RESEARCHERS' on 19th October 2020. The participants attended workshop through online platform. Dr. Suman K Mallik possessing 37 years' experience in research and publication conducted the workshop. The aim of the workshop was to make participants aware about the whole process of publishing manuscript right from preparation to choosing Journal, best practices, avoiding rejection & modifications, publishing misconduct & plagiarism. It was really a very beneficial workshop for our budding researchers. Total 56 people attended this workshop. Mr Mohit Pabby and Mr Rishabh Bajaj from Wiley India moderated the session and Dr Shri Ram Deputy Librarian, TIET acknowledged speakers and participants.
Editorial Co-ordinator:
Dr. Sheena Chhabra
Designed & Developed by:OMLogic