University of Queensland
TIET is discussing a 2nd phase of the contemporization program specifically for Computer Engineering. There are discussions on for setting up a CoE in Data Sciences led by a Chair Professor from University of Queensland.
Department of Civil engineering signed MoU with NHAI for Eight National Highway projects in the state of Punjab and Haryana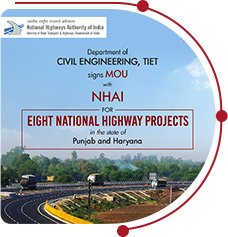 A landmark moment for Thapar Institute on signing MOU with NHAI for 8 National Highway projects including NH-44 (old NH-1, Panipat
Jalandhar section) in Punjab and Haryana. Look forward to a multitude of research & learning activities, access to live projects data, site visits, lab modernisation, internship opportunities for PG/UG students (with stipend) and much more!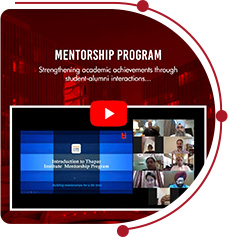 TIET is proud to share the impact of one of its kind unique Global Alumni- Student mentorship program, between the alumni and its students on campus. After a successful Pilot in 2019 under a partnership with Mr. Rajnish Maini (Alumnus of TI) today we have 1000 alumni participating in the program guiding the students on personal growth, career development, and specific areas that the students wish to drive. The program is for a duration of three months, one hour each week where the mentor and the mentee are devoting time and resources towards the agenda created by and for the mentee.
Rs. 62.5 Lacs grants from Department of Biotechnology, Ministry of Science and Technology, Govt. of India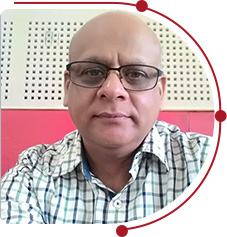 Dr. Dinesh Goyal, Professor in Department of Biotechnology has received grants worth Rs. 62.5 Lacs from Department of Biotechnology, Ministry of Science and Technology, Govt. of India for a period of 3 years. It is a joint collaborative project with IIT, Guwahati on "Lignocellulosic biomass utilization for lactic acid and bioethanol production. Out of the total grant, TIET received Rs. 25.3 Lacs. Lignocellulosic biomass such as rice and wheat straw, rice stalk, rice husk, elephant grass, congress grass, millets is subjected to pre-treatment and scarification and the lignocellulosic hydrolysate is converted to produce lactic acid by bacteria and bioethanol by using mixed cultures with yeasts and develop economically viable process.
ThapSat – Payload Design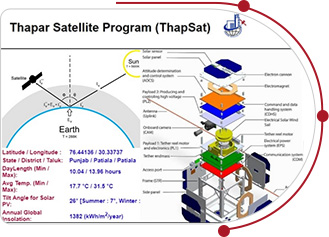 ThapSat is the Student Satellite project of our university focusing on remote sensing, with the objective to find the greenhouse gases content in the Punjab region. Our current focus is on finalizing the methodology for hyperspectral imaging which requires baseline values of sensor sensitivity. To attain the same, we formulated analytically the radiative transfer through the atmosphere analytically and focused on MODIS (Moderate Resolution Imaging Spectroradiometer, NASA) for greenhouse gases as a point of reference. The work also involved a lot of data pre-processing over the HITRAN and openaq database and after many iterations and analyzing graphical inferences from the widely accepted MODTRAN database the result was verified. The Payload development team consisted of one 3rd year undergraduate student from Department of Mechanical Engineering: Parameswaran Sivakumar and four 3rd year students from Department of Electronics and Communication Engineering: Shankho Boron Ghosh, Harsh Pallav Govind Rao, Harsh Agrahari and Ravindranath Prasad Yadav, who were correspondingly mentored by Dr. Mamta Gulati and Dr. Rana Pratap Yadav.
SWAN Antenna Design Challenge 2020
A team of undergraduate students from the ThapSat project was selected among the top 5 out of 39 teams (including teams from IIT's, NIT's, BITS, DU and IISER) for the prototyping stage of antenna under the SWAN Antenna Design Challenge, after multiple rounds of assessment and reviews from top antenna experts of the country. The team consisted of four 3rd year students from Department of Electronics and Communication Engineering : Shankho Boron Ghosh, Harsh Pallav Govind Rao, Harsh Agrahari and Ravindranath Prasad Yadav and one 3rd year undergraduate student from Department of Mechanical Engineering : Tushar Chaudhary, who were correspondingly mentored by Dr. Rana Pratap Yadav, Dr. Mamta Gulati and Ms. Deepika Singh. This challenge, organized by Inter-University Centre for Astronomy and Astrophysics (IUCAA), required to innovate and become one of the architects of the Indian Sky Watch Array Network (SWAN), by designing a novel broadband dual-polarization antenna element suitable for astronomical observations at low radio frequencies. The antenna designed by the team achieved a return loss of more than 10 dB over 80MHz to 420MHz with special focus on compact and cost-effective design. Further stage of this project would lead to realization of the antenna by ThapSat team along with experts from IUCAA. The prototypes would further be considered for designing the basic elements of a large matrix of such antennas, to realize a combined area of about one square kilometer for radio astronomy applications.
Agreement for Technology Transfer to GloBiotech International, Aligarh (UP)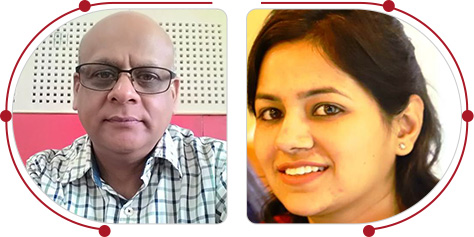 An agreement for Technology Transfer to GloBiotech International, Aligarh (UP) for the preparation of protein hydrolysate-an amino acids mixture for crop improvement was established between Department of Biotechnology (Principal Investigator: Dr Dinesh Goyal) costing Rs. 1 Lac. The process of converting corn gluten a byproduct of starch industry into a useful soil amending agent for improving plant growth has been developed by Ms Jyotika Chugh, a PhD research scholar in the Department of Biotechnology. This involves production of gluten hydrolysate on commercial scale and its market seeding by the company.
TIET handed over 3 Covid-19 solutions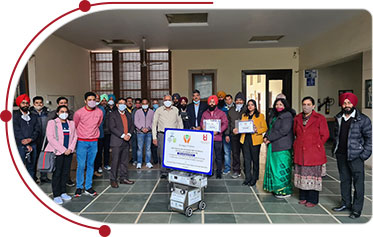 TIET handed over three Covid-19 related solutions developed by three faculty teams from CSED, ECED, EIED and MED to CIBioD-PGIMER for further testing and approvals.
Indian patent on "BRAILLE READING DEVICE"

A team of three BE 4th year students, Shubhank Saxena, Aman Arora and Jaskeerat Singh published an Indian patent on "BRAILLE READING DEVICE" with application number 202011061273. It is a voice-enabled kindle like device that helps visually impaired people to read the text content. The team is mentored by Dr. Harpreet Singh, Dr. Neeru Jindal, Dr. Prashant Singh Rana and Dr. Maninder Singh.
Utkrisht Agrawal, published an Indian patent on "Portable Hand Acupressure Device"

A third-year BE student, Utkrisht Agrawal, published an Indian patent on "Portable Hand Acupressure Device" with application number 202011043141. The device is a mobile APP enabled that gives the targeted acupressure therapy to the palm. He was mentored by Dr. Harpreet Singh, Dr. Neeru Jindal, Dr. Prashant Singh Rana and Dr. Maninder Singh.
Following 4 TTAFs received Special purpose
certificate in Academic practice from Trinity College Dublin. They received the training during 14th January 2019-1st March 2019.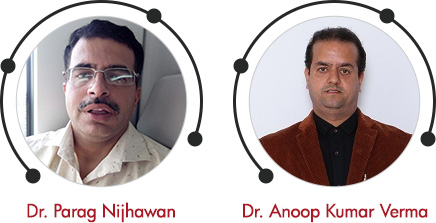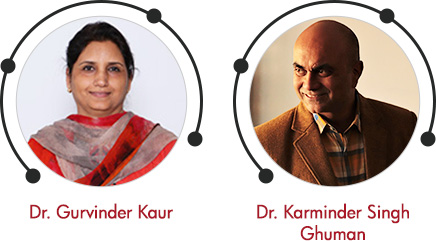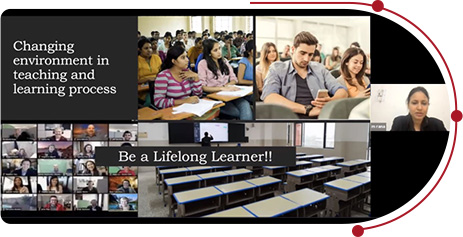 The program is designed by Thapar Teaching Academic Fellows (TTAF) with inputs from TCD and TIET academics. It focuses on professional development on integrating teaching, learning in an online environment and is research-informed and practice-based. It started on 7th December, 2020 and there were 50 participants in phase I. There are 9 modules on offer to be completed in three months.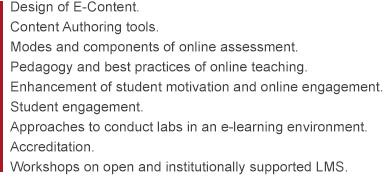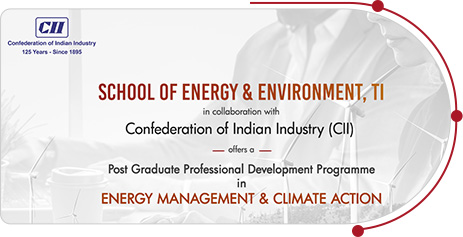 School of Energy & Environment (SEE) inked MoU with Centre of Excellence for Competitiveness for SMEs of Confederation of Indian Industry (CII) in June, 2020 to foster industrial exposure to the students of PG programs in terms of one year internships projects and placements. SEE envisions to effectively disseminate multi-disciplinary knowledge in the area of Environment & Energy Management, which are the two pillars of sustainable and competitive economy. Effective energy management and climate actions are the essential tools in helping to reduce carbon emissions, improve efficiency and cost savings. With the objective of competence development in energy management and climate actions and to create world class leaders into the domain, SEE in collaboration with CII has successfully launched Online Post Graduate Professional Development Program in Energy Management and Climate Action in Dec., 2020. Program will create world class leaders in Energy and Climate Action Domain by facilitating continuing education program to working
Professionals and recent graduates.
The program duration will be two semesters of 16 weeks each. In total, 45 participants have joined this program from manufacturing, energy consultancy, EPC, solar, pharma, agro and chemical industry. Out of total, almost 50% of participants are working in their respective organizations at senior management level (VP/GM level).
The program structure will comprise of virtual classroom, assignments and Industrial Project.
The following subjects will be covered in-depth

TIET team NET-VENT wins at University of Queensland Engineering Design Hackathon 2020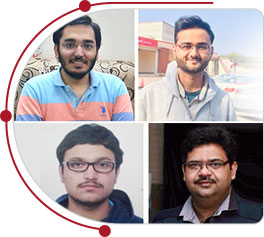 A team of third year Mechanical and Mechatronics Engineering undergraduates from TIET, consisting of Aviral Chharia, Shivu Chauhan, and Shankhaneel Basak recorded a smashing victory at the University of Queensland Engineering Design Hackathon 2020, organized by the School of Mechanical and Mining Engineering, University of Queensland (UoQ), Australia. Around 15 teams from various universities and institutes across India competed in the final round of this hackathon, which began on 8th October 2020 and lasted two weeks. Dr. Erich Shultz, a Senior Anaesthetist at Brisbane and a team of experts in this area, guided the participating teams during this 2-week journey. The winning team was mentored by Dr. Bikramjit Sharma, Assistant Professor, MED. The students also expressed special thanks to Prof. Ajay Batish, Deputy Director, and Dr. Vinay Kumar, Associate Professor, ECED, for their constant support and words of encouragement throughout the course of this hackathon. Team Net-Vent members brought a variety of skills and experiences to the design challenge.
Saksham Handa, B.Tech. (Biotechnology) published the findings in Heliyon

Saksham Handa, B.Tech. (Biotechnology), batch 2016-20, published the findings of his project work in the form of a research article entitled "Physicochemical, functional and rheological properties of grass pea (Lathyrus sativus L.) flour as influenced by particle size" in a reputed SCI journal, Heliyon. The project work was successfully completed under the valuable guidance of Dr. Manju Bala, Principal Scientist (Biochemistry), Food Grains & Oilseeds Processing division, ICAR - Central Institute of Post-Harvest Engineering & Technology, Ludhiana, Punjab, India.
First position in EY GDS Hackathon by Team Trinity

Extremely proud of an extraordinary win by our bright students! Trinity team has bagged the 1st position in the Hackpions – EY GDS Hackathon winning a cash prize of Rs 1 Lac. At the 'Image to Text Conversion' themed hackathon, the team outshined 1600+ teams (1900+ participants) to reach the Grand Finale.
To read more, dig here.
"Minus Zero" by Gagandeep Reehal and Vishal Ahuja enlisted as India's fastest growing startup

'Minus Zero' by TIET students Gagandeep Reehal and Vishal Ahuja enlisted as India's fastest growing startups (2020) by The Startup Pill (USA). Powered by Oracle, NVIDIA and Amazon Web Services with cloud computing support.
TIET is proud of their remarkable efforts in showcasing India as a global technology leader!
Shivam Goyal bagged internship at Google India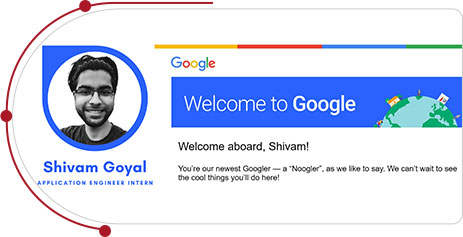 Shivam Goyal, a BE third-year student of Computer Engineering at TIET, got a dream internship offer from Google India. He will be working as an Application Engineer Intern at Google during the summers of 2021. He will work on building smart AI-based applications. He was mentored by Dr. Harpreet Singh, Dr. Neeru Jindal, Dr. Prashant Singh Rana and Dr. Maninder Singh.
First runner up in AAKRUTI 2020

Two students from the Mechanical Engineering Department (2021 batch) bagged the '1st runner-up' position at Aakruti 2020, a national level competition organised by Dassault Systems.

The team designed a 'Regenerative Electric Exhaust System' under the guidance of Dr. Bikramjit Sharma (Assistant Professor, Mechanical Engineering Department). Congratulations to them all!
Thapar Toastmasters Club represented Area B1 at the Division Level Speech Evaluation Contest

Toastmaster Nikita from Thapar Toastmasters club represented the club at the Area Level speech evaluation contest and further went on to division level contest after winning the same. She secured second place in the division level contest. An evaluation contest tests the speaker on the ability to provide analytical feedback for a speech. These contests begin from the club level and ultimately lead to the International championship of public speaking after crossing the area, division, and district levels.
Garima Johar launched her second book

Garima Johar (IIIrd year, Computer Engineering) has launched her second book, *"Overthought Thoughts"*.
Krupesh Anadkat won Xebia CEO Excellence Award

TIET student Krupesh Anadkat (Computer Science Engineering, Batch 2020) made the institute extremely proud by receiving the CEO Excellence Award from Xebia.

We wish him all the best for his future endeavours.
Aarzoo Sharma shine bright as Campaign Volunteer at HeForShe

TIET student Aarzoo Sharma made a mark as the Founder and President of GirlUp Ludhiana - an initiative providing equal value, access and opportunities to girls.

Her campaign #SustainableIsAttainable got recognition by the Girl Up Campaign under Girl Up Club Spotlight among 3,300+ others.

We are proud of her path-breaking achievements!
Gagandeep Reehal published a book entitled "Burial Amidst Gods: A Cold Mess"

TIET student Gagandeep Reehal published his third book titled 'Burial amidst Gods: a cold mess'. This must-read poetic dialogue set in the judgement hour is released across 11 countries.

Grab a copy on Amazon, Flipkart, Kindle or order a print edition, right here: https://amzn.to/35ahWAg

Kindle link: https://amzn.to/3rTpYHz
TIET Students brought Laurels in SIH 2020

Two teams from Thapar Institute bagged the First prize (cash prize of Rs 1L each) at the Smart India Hackathon 2020 - a nationwide initiative to showcase the latest product innovations for societal problem-solving. Outshining competitive teams from IITs, NITs, etc. in the software edition, our tech-geniuses made TIET proud.

Kudos to the winning teams & Mr. Harpreet Singh (Assistant Professor, CSED) for mentoring the students!
Piyush Satti worked in the area of hardware architecture and image processing
Piyush Satti, a 4th year undergraduate student at TIET has worked as a student researcher under Dr. Bharat Garg (Faculty, TIET). He has successfully published articles in the area of hardware architecture and image processing. In the domain of hardware architecture, he tackled the problem of approximate multiplier architectures. These are circuits that multiply two numbers with a focus on power efficiency rather than accuracy. Just as the speedometer of your car does not differentiate between 104 MPH and 104.05 MPH, the same way various very low power integrated circuits for special devices do not care about high-precision, however, energy efficiency is key. There are various approaches to energy efficacy that may include reducing the circuit area, a low-precision method of multiplication, or even novel low power arrangements of basic building blocks of such circuits. However, apart from these, his approach focuses only on going fast. Just as a very fast car does not need much energy to stay moving (reduced tyre friction) as compared to the energy required to accelerate to that position, the document proposed a very fast multiplier architecture which increases the power consumption (top speed) but reduces the overall energy consumption (analogous to maintaining speed). So the design goal was achieved, although unconventionally.
In the area of image processing, he worked on noise in images. Unbeknownst to us, there are various different types of noises that your cameras pick up when capturing an image. These may stem from low quality sensors, or even electronic damage. This is prevented with denoising methods and hence we do not encounter such problems in our day to day lives. In this field, various mathematical methods of denoising were proposed, some which offered great image quality using deceptively simple methods. For me, inspiration struck when reading about various techniques artificial intelligence researchers use when trying to simplify a complex problem, they often say: "instead of one good image, use similar but two bad ones". Working on the inverse idea, he proposed a denoising method based on Complementary Min-Max Pooling where two "bad" images were combined into a single "good" image.
TIET faculty outshines at the World Rankings of top 2% Indian Scientist

TIET's faculty members secured significant positions in the subject-wise rankings of top 2% scientists from India (all fields) in a study by Stanford University.

Heartiest congratulations for their remarkable achievements!
Dr. N. Tejo Prakash as Instructor for a global online course hosted by Cornell University, USA

Dr N. Tejo Prakash, Professor, School of Energy and Environment, was associated as Instructor for a global online course on "Food-Water-Energy Nexus: for sustainable future" hosted by Cornell University, USA along with instructors from Tata Institute of Social Sciences, India; University of Arkansas, USA; China Agricultural University, Beijing and other institutions. The semester-long course has more than 100 students from across the world and also involved renowned speakers from UNEP, IFPRI and other global organizations.
Dr. Rajesh Khanna, Professor, Electronics and Communication Engineering department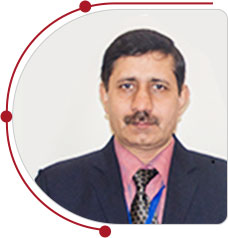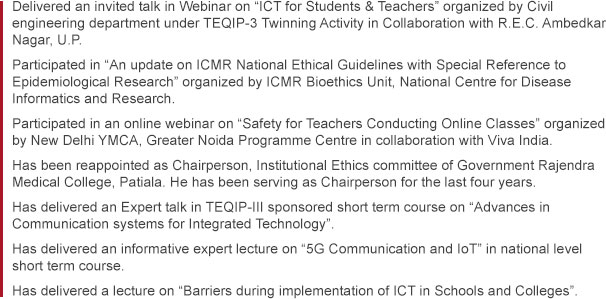 Dr. Moushumi Ghosh was selected under ANKURAN Programme to lead STARTUP INPHITEK

TIET faculty Dr. Moushumi Ghosh (Professor at the Department of Biotechnology, Coordinator - TIET-TAU Center of Excellence for Food Security) got selected for her product idea 'Biosensor platforms and affordable processing technologies for mitigation of post harvest losses of fruits (Guava)' in the ANKURAN Programme under COHORT-3 RKVY-RAFTAAR Scheme.

IIT BHU to sponsor a grant for 'Startup Inphitek (Indian post harvest innovative technologies) to be led by her.

We wish her all the best for her future endeavours!
Dr. Ravi Kiran honoured with a Bountiful Tree

TIET faculty Dr. Ravi Kiran (Head & Professor, School of Humanities and Social Sciences) successfully delivered an expert lecture on 'Exploratory Factor Analysis (EFA) and Confirmatory Factor Analysis (CFA)' during the National Workshop on Advanced Statistical Tools at the University School of Applied Management (USAM), Punjabi University (Patiala).

We take immense pride in her success and achievements!
Dr. Naveen Kwatra invited by Doordarshan to discuss the Earthquake-Resistant Design and Construction of Houses

TI faculty Dr. Naveen Kwatra shed light on the precautions and practices to be followed by people while constructing an earthquake-resistant house. The interview was aired by Doordarshan (Jalandhar, Patiala Centre).

Glad to share such remarkable contributions by TIET faculty!

Watch it here: webcast.gov.in
endeavours!
Dr. Alpana Agarwal delivered an inaugural talk on "Advanced VLSI Circuits"

TIET faculty Dr. Alpana Agarwal successfully delivered an inaugural talk on "Advanced VLSI Circuits" during the STC entitled "Research Trends in Integrated Circuits and Applications " organised by the Dr. B R Ambedkar National Institute of Technology (Jalandhar).

Kudos to her for her relentless efforts in bringing great fame for the institute!
Dr. Ravi Kiran hosted an expert talk on Blended Learning for Enhancing Classroom Interaction

TIET faculty Dr. Ravi Kiran (Head and Professor, School of Social Sciences and Humanities) successfully hosted an expert talk on 'Blended Learning for enhancing Classroom Interaction'. The online session was organised by the RIE Committee under the School of Management, Lyallpur Khalsa College Technical campus (Jalandhar).

We are proud of her remarkable achievements!
Dr. Rajeev Mehta presented a special lecture on "plastic waste and its management"

TIET faculty, Dr. Rajeev Mehta (Department of Chemical Engineering) presented a special lecture on 'plastic waste and its management' at the Institute of Chemical Technology, Mumbai (Jalna campus).
Dr. Ravi Kiran made a mark as Special Guest and Speaker at IBAE Awards 2020

TIET faculty Dr. Ravi Kiran made a mark as the special guest and speaker at the 2nd IBAE-2020 awards ceremony organised virtually by the GISR Foundation.

The foundation works towards betterment of girls 'by not giving a girl child just food but by giving her an opportunity to learn so that she can provide food to many more.'

Kudos to her for such noteworthy contributions!
Dr. Prateek Bhatia developed an online course as postdoc at TIET-TAU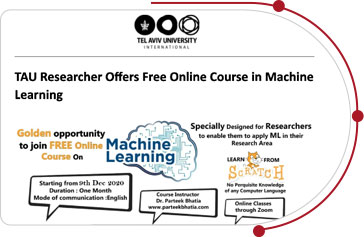 Dr. Prateek Bhatia, Associate Professor, Computer Engineering department developed an online course as postdoc at Tel Aviv University.
Dr. Tanuj Chopra delivered an invited talk on Payment design and evaluation for high volume corridors as per latest IRC guidelines.

TI faculty Dr. Tanuj Chopra successfully delivered an invited talk for the AICTE sponsored one week online training programme on 'Advanced technologies in transportation engineering and town planning'. The session was organised by the Department of Civil Engineering, Coimbatore Institute of Technology.

Kudos to him for his remarkable efforts!
Dr. Raju Sharma delivered a lecture on Role of young engineers in successful implementation of SDGs in India

TI faculty Dr. Raju Sharma (Assistant Professor, TIET) successfully delivered a lecture during one week online QIP, short term course on 'Sustainable Construction Practices' sponsored by AICTE and organised by IIT Indore.

Kudos to his remarkable initiatives for academic advancement!
Dr. Tanuj Chopra delivered an invited talk on Trends in Concrete Pavements (Design, construction and Evaluation) at Technocrats' Forum

Indian Concrete Institute (Chandigarh centre) & UltraTech Cement Ltd. jointly organised the 6th Technocrats' Forum on the topic 'Trends in Concrete Pavements'. Dr. Tanuj Chopra (Faculty, Civil Engineering) successfully delivered an invited talk.

Kudos to him for his stellar contributions to the field of academics and research!
TIET alumnus Ramesh Batra has mentored over 100 PhDs

A globally renowned expert in applied mechanics, TIET Alumnus Ramesh Batra (Professor, Engineering Science and Mechanics at Virginia polytechnic Institute, State University) has mentored over 100 PhDs, post doctoral fellows and masters degree students.

TIET is extremely proud of his lifetime achievements!
Rohit Kumar received "Young Researcher Award 2020"

TI Alumni Rohit Kumar (ME Production Engineering, Batch 2017-2019) received 'Young Researcher Award 2020' by the Institute of Scholars for his noteworthy research utilising the institute's cutting-edge technologies and facilities.

The institute serves as a 'well-equipped research hub' for students and alumni to undertake advanced research projects.
Raghav Ralhan published an e-book "Ringing The Bell" on Social awareness

TIET alumnus Raghav Ralhan self-published his e-book 'Ringing the bell' on Social Awareness.
An interesting read covering topics like ethical consumerism, food scarcity, blood & organ donation.

Get your e-copy right here:
https://amzn.to/2TNmqXq
Central library and Wiley India organised UNIDAY: virtual publishing workshop for researchers

Central Library, TIET in association with Wiley India offered an interactive platform to learn all basics of the publishing process with Dr. Suman K Mallik possessing 37 years' experience in Library and Information Science.

Key Discussions: Avoiding Rejection & Modifications, Publishing Misconduct & Plagiarism
Nava Nalanda Central library organised AICTE-ATAL sponsored FDP

Central Library, TIET organised a five-day AICTE-ATAL Sponsored Faculty Development Workshop on 'Advances in Research Support Services in Academic and Research Libraries'. Professor Anil Sahasrabudhe (Chairman - AICTE) addressed the enriching workshop. It was indeed an enlightening session for all!
FAPS organised OIL Painting Workshop

Fine Arts and Photography Society, TI organised a two-day Oil Painting Workshop hosted by renowned contemporary artist Mr. Kingshuk Bhattacharya.
IET Student Chapter organised orientation

IET Student Chapter, TIET organised its first ever orientation for freshers on 'LinkedIn | Profile Building' in association with RockGrow on 22nd November.
War Trade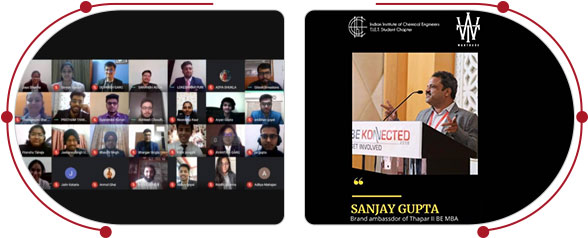 IIChE TIET organised War trade on December 19th & 20th, an event, which basically demanded negotiation skills, efficiency in maths and most importantly presence of mind to win. The event started with a motivational speech by the General Secretary Mr. Anmol Ghai. This was followed by Megasale1.0, where all the competing countries (teams) bought weapons from USA, who was in financial crisis according to the game play, which was followed by news flash (crisis) which felt over some of the countries (teams) and which was followed by Trading1.0 where the teams traded their weapons with other countries according to their crisis. The first day ended with motivating session by prominent alumni of TIET, Mr. Sanjay Gupta. Second day started with Megasale2.0 followed by Trading 2.0 and ended by Megasale3.0. The event was closed with a session by three musicians, who made the evening memorable. Event was concluded by awarding the top 5 Teams.
Eureka-4.0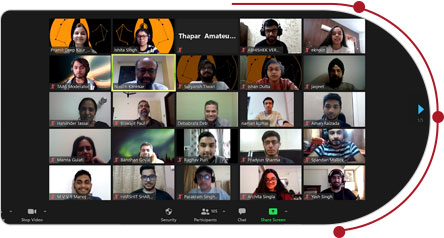 For the love of astronomy, TAAS, TIET organised Eureka 4.0, a day-long lecture symposium on the theme "Spectroscopy and Spectrometry in Astronomy". The lectures were delivered by the prominent astronomers of our nation, namely- Dr. Nissim Kanekar (NCRA, Pune), Dr. Brijesh Kumar (ARIES, Nainital) and Dr. Biswajit Paul (RRI, Bangalore), and were followed by a panel discussion with our esteemed speakers along with Dr. Jasjeet Bagla (IISER, Mohali) and Dr. Harvinder Jassal (IISER, Mohali). E-certificates were provided to the attendees.
Department of Electronics and Communication organised 5-day AICTE training and learning

Department of Electronics and Communication, TIET successfully organised the five-day AICTE Training and Learning (ATAL) Academy sponsored Faculty Development Program on 'Wearable Devices' coordinated by Dr. Rajesh Khanna (Professor, ECED, TIET) and Dr. Hari Shankar Singh (Assistant Professor, ECED, TIET).

14 lectures were delivered by eminent personalities of RF and Microwave from IIT Bombay, IIT Kanpur, IIT Roorkee, IIT BHU, IIT ISM Dhanbad, IIT Jammu, DRDO, National Aerospace Laboratory (NAL) Bengaluru, NIT Trichy, NIT Rourkela, Kurukshetra University, Art of Living and Professor B K Lau, Lund University (Sweden).

194 registered participants from all states of India actively participated in the learning of RF, Microwave and their applications.
Samantha Chandrashekhar Challenge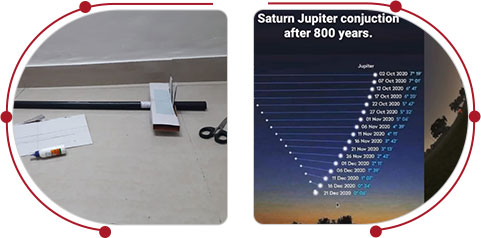 TAAS, TIET was a proud partner of Public outreach and education committee, Astronomical Society of India and Nehru Planetarium, Delhi in introducing and organising the Samantha Chandrashekhar Challenge. The participants had to measure the angular distance of The Great Conjunction of Jupiter and Saturn on 21st Dec, 2020 using a handmade cross-staff.
The Wolf of Dalal Street by ECON CLUB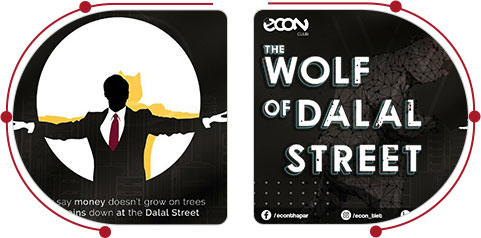 ECON club organised their flagship event of the year 'Wolf of Dalal Street 6.0'.
A two-part session, the first with trading of stocks of domestic companies akin to Bombay Stock Exchange (BSE) with coherence with indexes like Nifty50 and Sensex.
The second session giving a chance to deal in the international market by following the prices of International companies listed in NASDAQ, S&P500, DJI and the likes
EDC organised PITCHERS 5.0

Entrepreneurship Development Cell, TIET organised its annual flagship event - Pitchers 5.0.

It was indeed a great session for students to 'research, ideate & showcase' their business acumen and innovate ideas for emerging startups.
Hult Prize TIET
A. Workshop on Startup Canvas: 9 Steps to Startup Success: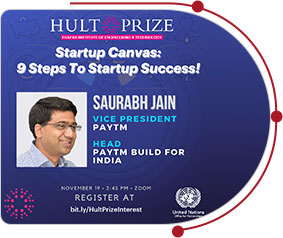 On 19th November,2020 Hult Prize TIET organised a webinar through Zoom. The guest speaker for the webinar was Mr. Surabh Jain, Vice President Paytm & Head - Paytm Build For India. The aim of the webinar was to introduce viewers to the steps involved in kickstarting a startup. Mr. Jain began by introducing everyone to the fundamental steps involved in a startup. First, he talked about the goals of a startup. Explaining viewers, the importance of accomplishing them in order for a startup to be successful. A business can only be successful if it is relevant, and for it to be relevant it needs to solve a problem or create a service that becomes indispensable. He then stressed upon the importance of having self-belief and patience. As one's business model may not be topping the charts on day one, he emphasised on the need to never give in and believe in oneself. He emphasized on developing social skills, as initially a startup is just an idea and it is the collective hard work of the team that makes it a successful business. He shared his personal experiences at Paytm, and how every company has its ups and downs, and the role a leader plays in keeping a company afloat. The session was then followed by a Q&A round, which too was just as informative as the presentation. For any event to be a success it is very important that the audience feels connected to the speaker. We can say with certainty that the audience was tethered, as an hour-long session went on for two hours. He gave us a very in-depth view of what it is like to trudge along the path, and him drawing parallels to popular movies made it that much easier to understand. His presentation reflected greatly on his experience and knowledge, we couldn't have asked for a better coach.
B. Workshop on Leveraging Artificial Intelligence To Build Businesses Of The Future: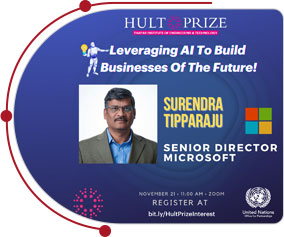 As a part of the webinar symposium by Hult Prize TIET for the students interested in participating in the challenge, an online session on Zoom was organized on November 21, 2020. The Senior Director of Microsoft, Mr. Surendra Tipparaju joined us for the seminar. The attendees were briefed about Artificial Intelligence and how it fuels the real world.
The guest for the day was Mr. Tipparaju, who has been working as the head of Artificial Intelligence, Machine Learning and Big Data Analysis division at Microsoft.
Sir is presently engaged with worldwide clients, delivering Al solutions in the areas of Data platform, Deep learning and Advanced Al architectures. He gave the students insights on "Leveraging Artificial Intelligence To Build Businesses' Of The Future".
Mr. Surendra believes in the idea that Artificial Intelligence is making into our social, enterprise and personal lives faster than what we are expecting and delivered a lecture making the students believe in the power of Artificial Intelligence for the future.
The two hours' seminar was successfully concluded after Sir resolved all the queries the attendees had.
C. Workshop on Zero To Crypto: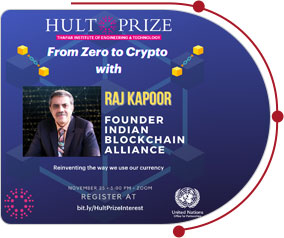 As a part of the webinar symposium by Hult Prize TIET for the students interested in participating in the challenge, an online session on Zoom was organized on November 25, 2020. The Founder of Indian Block chain Alliance, Mr. Raj Kapoor, joined us for the seminar. The session was organized for all the students interested in Block chain and Computer Science. The attendees were briefed about Blockchain and how it is promising for the future. The theme of the seminar was Zero to Crypto: Block chain is the Future. It centralized around the fact that block chain will revolutionize business and redefine companies and economies. This webinar was fruitful for both the rookies as well as the pros in this field. The guest for the evening was Mr. Raj Kapoor, who is the Founder of India Block chain Alliance and the India STEM Alliance. He is on the Advisory Board Member at several block chain companies. Mr. Raj explained everything about block chain and crypto currency, from scratch to top. He also entertained the doubts of the attendees at the end of the seminar after which the 2 hour seminar was successfully concluded.
D. Against All Odds Summit: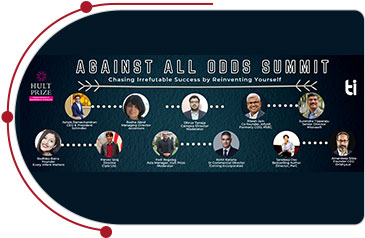 The event finals were followed by a trailblazing panel discussion which was the highlight of the on campus programme. The topic of the discussion was Against All Odds - Chasing Irrefutable Success by Reinventing Yourself. The whopping panel consisted of all the corporate bigwigs and ambitious leaders who shared their take on social entrepreneurship. The following judges were present on the panel:
Surendra Tipparaju, Senior Director, Microsoft
Radha Abrol, Managing Director, Accenture
Ritesh Jain, Cofounder, Infynit and formerly Chief Operating Officer and Head of Digital Technology, HSBC Group(London HQ)
Ashok Ramachandran, President & CEO, Schindler
Parvez Siraj, Director, Cipla Ltd
Sandeep Das, Bestselling Author & Director, PwC
Amardeep Sibia, Founder, Drishya.ai and formerly Vice President, Goldman Sachs
Rohit Kataria, Senior Commercial Director, Corning Incorporated
Radhika Batra, Founder, Every Infant Matters; Forbes 30u30
The summit brought such a notable personage together on the same stage. The discussion was altogether an eye opener for the students following the path of social entrepreneurship as it provided them insights into the life of such dignitaries and helped them be acquainted with their struggles and triumphs. The Panel was moderated by Dhruv Taneja, Campus Director, Hult Prize TIET. The summit almost summed up the idea behind the Hult Prize initiative to follow the path of social good while walking down the road of building your own enterprise. The jury discussed how their professional work runs in parallel with the idea of social entrepreneurship and how at the end of the day it's not about how much money you made but how much impact you make on other people's lives. Their constant will power and their drive towards making a world a better place resonated them to Hult Prize's initiative and brought them together to stick for a purpose that is trying to make a change.
The jury put forward their thoughts about the topic of discussion and stimulated the audience on the importance of hardwork and perseverance. They put out on the table their own views about the startup culture while captivating the audience with the glory that surrounds it.
The panel discussion proved to be the focal point of the whole event gathering attention from the media as well. YourStory, India's no 1 and Asia's leading media platform also featured the programme on their website:
TEDx successfully hosted Above & Beyond

Enlightening sessions that foster growth beyond academics! TedxTIET's Above & Beyond, a panel discussion to inspire young minds, successfully organised for encouraging students to innovate, move ahead and think out-of-the-box.

Catch a glimpse of the interactive session with four distinguished achievers, right here:
https://bit.ly/38NeKNd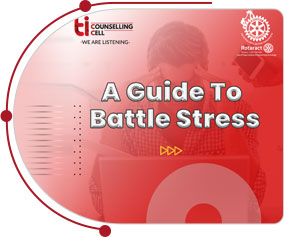 To conclude the International Stress Awareness Week from 2-6 November, 2020 and raise awareness about stress prevention, Thapar Institute Counselling Cell (TICC) and Rotaract Club of TIET had joined hands to release a comprehensive 'Guide to Battle Stress'. As stress and mental health problems have never been more important than now, and the challenges they present, never more acute than in the wake of the ongoing pandemic. Stress reduction thus holds a central position in dictating a healthy and happy life. Click here to read more.
Centre for Training & Development (CTD) took the following initiatives under its various categories of programs, for the year starting January 2021:
Corporate Readiness Training Programs (CRTP): The Centre launched an annual online placement training drive, 'CAMPUS TO CORPORATE (C2C)', for students in different years of study. The program, being delivered through the Telegram app, crossed 1000+ registrations within a day of its launch. For UG First Year, focus is on General Management & Communication Skills; for UG Second Year, focus is on Aptitude Skills; for UG Third Year, focus is on Placement Readiness. Inputs are being provided on a daily basis (with the exception of Sundays), and will continue throughout the year. Apart from this, a daily coverage of Current Affairs marks the beginning of the day! The program will also be introduced for PG branches in a short while.
Career Support Programs (CSP): The Centre launched online coaching for IELTS which was enthusiastically acknowledged by over 100+ registrations on the first day itself. Coaching caters to all 4 sections of the test and is a viable platform for students targeting higher study programs abroad. The Centre also resumed online GATE coaching for UG 2nd/3rd year mechanical, civil, electronics and electrical engineering students.
Career Assessment Programs (CAP): The Centre introduced international admissions consulting for students seeking admissions in MS/MBA programs abroad. Specific assistance is being provided for helping students to draft statement of purpose (SOP)/ letters of recommendation (LOR).
Certificate Programs (CP): On popular student demand, the Centre introduced an online course for UG first year students, 'Finance for Engineers'. The course has been designed keeping in mind the fact that financial services companies like JP Morgan Chase assess students on financial sensitivity during the campus placement process. Students received the course with bubbling excitement with over 150+ registrations.
LMTSM hosted an interactive webinar on "Management Education in the area of AI and IOT"

Thapar School Of Management hosted an interactive webinar session on 'Management Education in the era of AI and IOT' on 16th December at 6:30 PM.

Prof. Padmakumar Nair, Director of LM Thapar School of Management as the esteemed speaker guided students on how to deploy successful AI strategies and build competitive advantage.
Nine students of LMTSM got placed with EY (Ernst & Young)

Placing students at the top of the success pedestal, Thapar School Of Management is setting new records even amid the challenging COVID-19 times.

9 sharp graduates from the institute secure coveted profiles with industry leader - Ernst and Young.
My virtual college life experience
Life is an unpredictable series of events. All the students my age around the world who were privileged enough to go to school and had plans to attend college had a pretty plain expectation of college life, new friends, teachers, environments, experiences, perspectives, etc. But no one expected any of it to be completely virtual.
In school, I never had to use technology to the extent that I have to now. Covid 19 has made technology the need of the hour and thanks to Covid I have learnt a lot about operating computers than I ever would have had otherwise. I never imagined that one on one education would ever be conducted virtually and one percent if it ever did, I doubted it would be successful. To my surprise online education is not as bad as I thought it would be. I know that it can get a little difficult especially when the poor internet connection interrupts either you or your teacher, but it is the spirit of enthusiasm and commitment from both the teachers and students which keeps the class alive.
My thoughts were no different about making friends online. I used to think that online friendships could not be taken seriously as it lacked the element of real connectivity. Even though I have never met any of my college friends in real life, the connection that we have with each other is very real, because after all you are talking to a real person and so what if they happen to be on the other side of the screen?
Now –a- days, a teacher is just an email away and all your questions are answered and a friend is just a phone call away and your day is made.
(Simrat Kaur, First year, TSLAS)
Editorial Co-ordinator:
Dr. Sheena Chhabra
Designed & Developed by: OMLogic