Prof. Padmakumar Nair has joined as Director, Thapar Institute of Engineering and Technology, Patiala, Punjab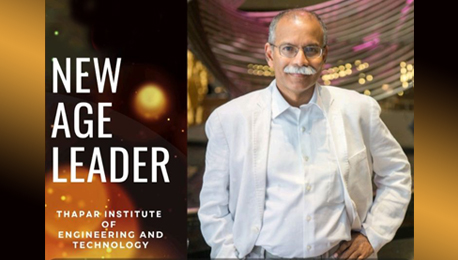 Prof.Padmakumar Nair, has been appointed as the new Director of the Thapar Institute of Engineering and Technology, Patiala, Punjab.
Prof. Nair is passionate about assisting in the development and leadership of sustainable enterprises and innovative entrepreneurial endeavours. Professor Nair has extensive leadership experience in both academia and industry. He has been an integral part of the leadership team of TIET during the last nine years.
He joined TIET in July 2013 and has since successfully led LMTSOM in helping students, faculty, and staff in achieving their full potential. He was also crucial in the formation of the TSLAS. Prior to his current position, he was a clinical Professor and Academic Director for the Leadership Center at the University of Texas at Dallas in the United States. He has been a visiting professor at some of the world's top universities, including the University of Tokyo in Japan and the University of Twente in the Netherlands (The Netherlands). He has also worked as a strategy consultant for well-known multinational corporations such as IBM. Professor Nair received his M. Tech from IIT Kharagpur and his Ph.D. from the University of Twente in 1993, after which he acquired another Ph.D. from the University of Tokyo. In 1999, he earned an MBA from Heriot-Watt University. An empathetic and enterprising leader with high levels of initiative and energy ready to lead TIET to excellence in accomplishing its envisioned objectives.